Our highly experienced and trained physicians at Life Family Clinic specialize in a wide array of everyday illnesses, such as cough, fever, flu, sore throats, stomach ache, constipation and more.
So if you are feeling generally unwell, and need to have a qualified GP consultation session, then our physicians are happy to see you. With many years of GP practice under their belt, our professionals will quickly and accurately diagnose what's ailing you and will prescribe the most appropriate course of treatment to get you on your feet quickly.
Most of all, you'll have the peace of mind knowing that you are being treated at a clinically safe facility that's run by some of the best medical practitioners in the country.
At Life Family Clinic, we put you first.  We're caring for you and your future generation.
Our Vision
Delivering a competent primary care services in Singapore by our caring and committed team
Our Mission
To ensure you and your future generation are well.
Our Motto
Care, Committed and Competent
SINGAPORE – The Ministry of Health (MOH) has declared war on diabetes, with each of the political leaders at the ministry leading a different charge against this disease – one of the biggest drains on the healthcare system-  Health Minister, Gan Kim Yong. Read more
Enjoy Subsidies from CHAS
SUBSIDIES FOR CHRONIC CONDITION
Up to $120 per visit and
up to $480 per year
Up to $75 per visit and
up to $300 per year
SUBSIDIES FOR COMMON ILLNESS
Up to $18.50 per visit
Not applicable
For further enquiry on CHAS, click HERE.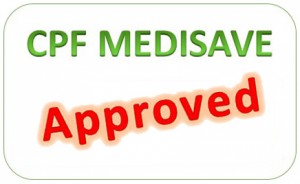 Use of Medisave for Your Health Care
You can use your family member's or your own Medisave (up to 10 accounts) of up to $400 per account per year